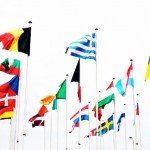 Our international strategy is to make our school a skill and expertise centre of European and global reputation, in business intelligence training. We thus seek European and international partners who may get involved in the building and updating of this expertise.
Partner eligibility criteria are to be detailed on this website to facilitate agreements, as follows.
Criteria
Our partners must share a common visions of teaching and pedagogy. We think training must be very operational, and teach skills useful to one's professional life, by offering methodology and tools in line with the needs of businesses.
Our partners must strive to meet the requirements and needs of businesses. In a quickly changing world, schools must keep on top of evolution in their field to meet business needs. Our curriculum must be able to adapt to new factors, and respond to shifts in priorities.
Our partners must put the sudent at the centre of the training project, with a person-to-person tutorship .Curricula must be planned and implemented with the needs of students in mind as the foremost priority, taking into account their individual professional aspirations.
Our partners must teach courses complementary to business intelligence, among which are cyber defense, lobbying, etc… which bring true value and skills to our students. Curriculum complementarity is key to building sustainable quality partnerships.
Our partners must provide us with opportunities to increase our level of expertise at a high level.
Operating in a sector in which training accessible to civilians is relatively new, and where international cooperation is recent, our development beyond borders must allow us to initiate and make recurrent mobility actions toward students, administrative staff and teachers.
Back to general information in English