Online training hub : our project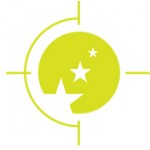 We need to know and  list the players in the European and international business intelligence field, in order to foster collaboration projects, which have been so far limited by a lack of visibility concerning the actors.
A hub for business intelligence worldwide
We thus want to create a unique global hub of data, publications and studies about business intelligence, to gather and supply exhaustive information useful to the training of professionals in this sector, and foster cooperation among institutions.
This platform will be available in French and in English, available for free online, and must be a source of information for students, teachers, and professionals, as well as a tool for promoting business intelligence.
This project is in line with the partnerships we have built with partners such as :
ISC Paris around an MBA program,
UVSQ University around a "Business Intelligence and Sustainable Development" Master 2 program
The online platform will be organized around 5 major goals :
Defining business intelligence in the world
Mapping actors and evaluating the most active countries and institutions
Keeping watch on the growth of business intelligence training programs
Organizing international meetings, publishing and promoting contents
Promoting cross-subject initiatives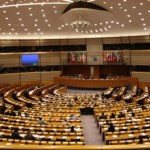 Our involvment in the ERASMUS program must allow us to move forward in line with the broader goals of modernizing university programs, as defined by the European Commission. We expect impact to be felt notably in :
A better organization of our school, thanks to improvements in individual student tutoring, and notably in the search for jobs.
An improved teacher management process, better tools and services to upgrade the training we deliver, with particular emphasis toward student and staff international mobility.
A stronger accent on international mobility
The implementation of joint administrative frameworks for institutions, in order to improve student experience and increase benefits from curriculum complementarity.
The growth of a European expertise on business intelligence.
Back to general information in English